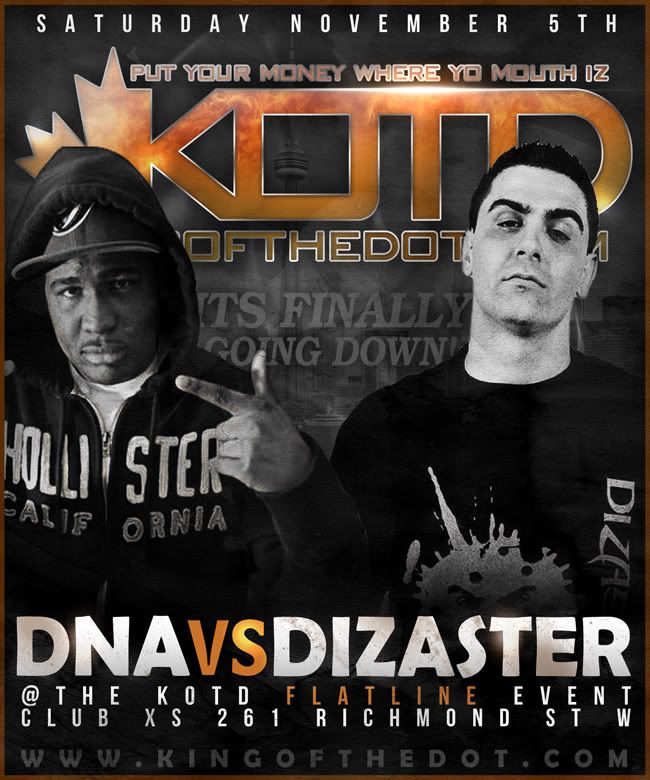 The One We've Been Waiting All Year For Is Finally Going DOWN
Can't lie I been slacking with the battles cuz to be honest I'd rather debate with yall and post our opinions on what's going on in the scene, and bring yall the exclusive interviews than post actual battles. BUT....I do watch everything so it's only right I share.
King Of The Dot is the number one battle league in Canada, going on their 3 year anniversary soon and they've had some classic shit. Their most recent event, World Domination 2, has been as entertaining as URL's Summer Madness. Arguably even better.
If you haven't been up on it you better start now, pay attention to what their doing and how their doing it. The production quality of their videos and the way the stage is set up is crazy. Shout out to
Avocado
,
Organik
and everybody else that's down with their staff. I'll definitely make my way out their next year. Also shout out to Urbanology Mag and all the producers who were apart of Battle Of The Beatmakers 2011.
Illmaculate Vs Bender
Also worth checking out:
Pat Stay Vs Marvwon
Dizaster Vs SMP